Formal or Casual | Are you wearing the right shirt in your wardrobe?
How about straight to formal and casual?
The formal assembly will be a more concise style color to match the style worn for formal occasions. Its sub is strong in demand to tie. , decorative stitching and buttons, casual shirts do not require stiff collars.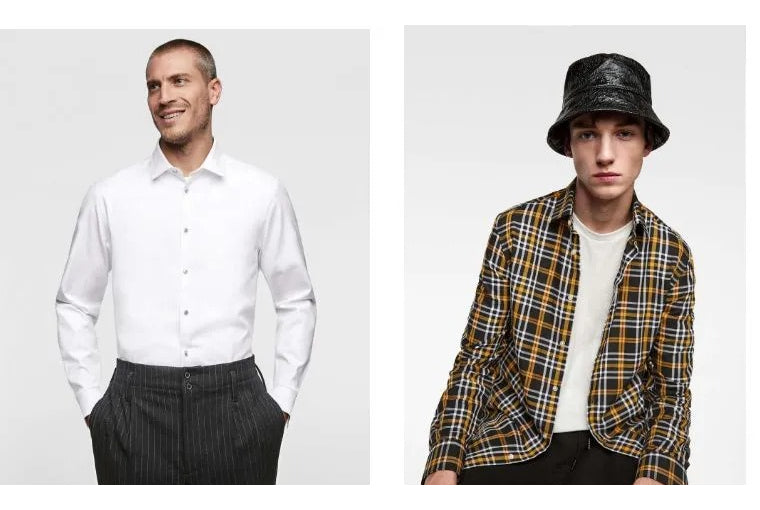 Size 
Most dress shirts have two things to focus on: collar and sleeve length.
The size of the general dress shirt is 36, 38, 40 and so on. This number represents the collar. Dress shirts are often worn with a tie, so a proper collar is particularly important. A collar that is too tight will make the neck feel suffocated and strangled, and a collar that is too large will not fit the neck well enough.
Casual shirts usually come in sizes S, M, L, etc., and the division of sizes is not so fine.
Fabric
The fabric of the dress shirt is usually made of worsted cotton threads with higher yarns (the higher the yarns, the finer the yarns), commonly known as worsted fabrics. The usual twill, poplin (tightly woven plain fabric), herringbone pattern, etc. are all fabrics commonly used to make formal shirts.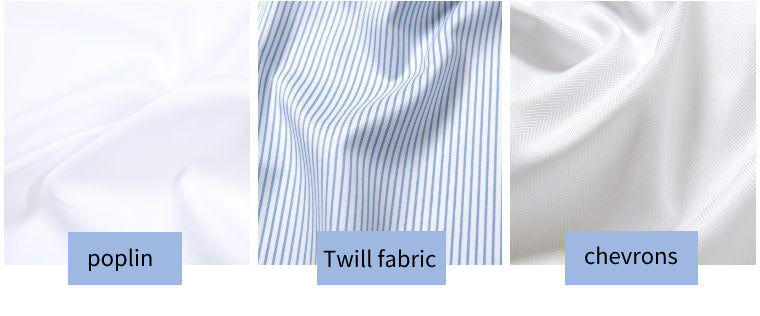 These fabrics will give them a slight sheen. Generally used to make more slim dress shirts.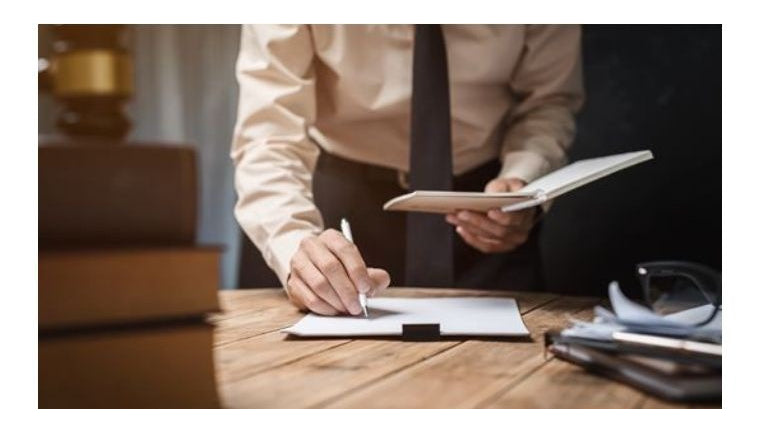 Match Your Business Dress Scenario

Casual shirts are woven with coarser yarns like oxford or flannel, lighter ones like linen and chambray, and they come in more colors and patterns.

The plaid shirt in your wardrobe is most likely a casual shirt, and the white shirt you picked up from the display case at the mall, neatly folded with a shirtboard, and a stiff collar is most likely a dress shirt.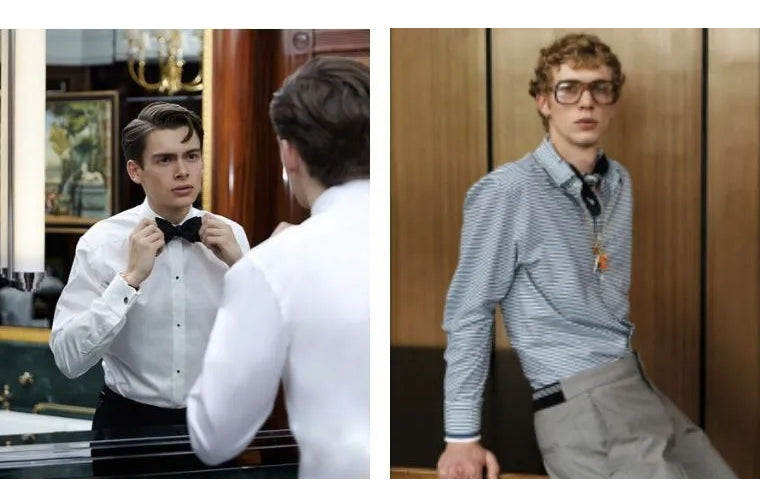 Silhouette and fit
Whether it's a dress shirt or a slouchy shirt, an oversized fit should be: The back and shoulders fit together, taper down, and the hem gently wraps around the hips. What does "lightly wrap" mean? That is, when you button up the last button of your shirt, the hem will not be tight and there will be no more than a fist allowance. (Oversized trendy styles are not included in this logic)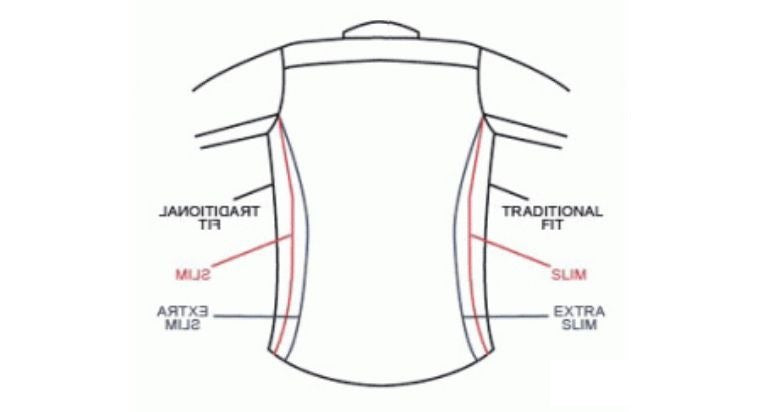 The red line is the more suitable version of the body to draw the line
Your shirt size and fit should match your body circumference and shape. If it can only meet the needs of some positions, such as the sleeve length is suitable, the measurements are too large or the measurements are suitable, the collar is too small and so on. Then you can try custom shirts or change brands to see.
Clothes length
Length is one of the biggest differences between casual shirts and dress shirts.
The hem of a dress shirt should be tucked into the waistband when worn, so they are designed to be longer. And it will be a rounder pendulum with a shorter side seam length to avoid cramming too much fabric into the waist.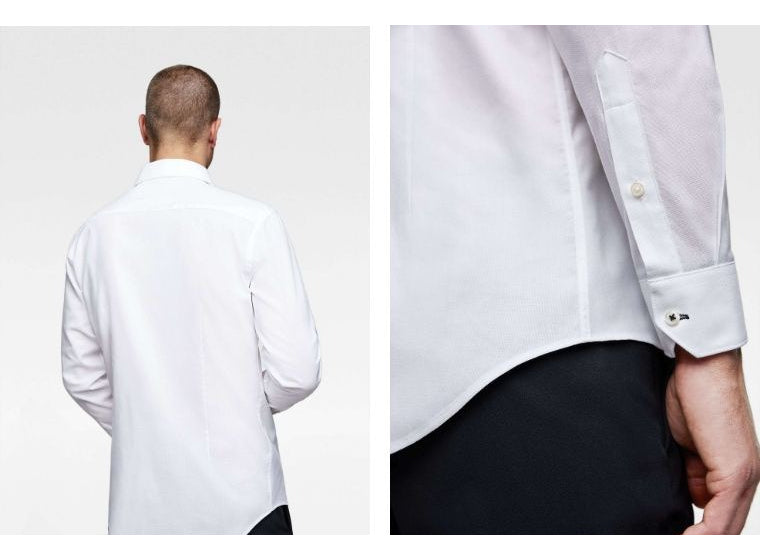 When you are wearing a slacks, the back of your shirt should be no longer than the bottom of the back pocket of your pants. The length of the front coat is roughly on the same level as the back coat. The hem of a casual shirt will not be as large as that of a formal shirt. Generally, the hem is worn alone, and it can also be worn with an inner layer for a coat-style match.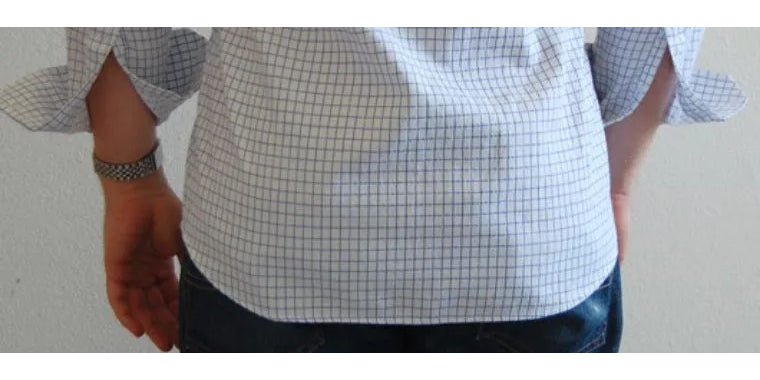 Casual Shirt Back Long Length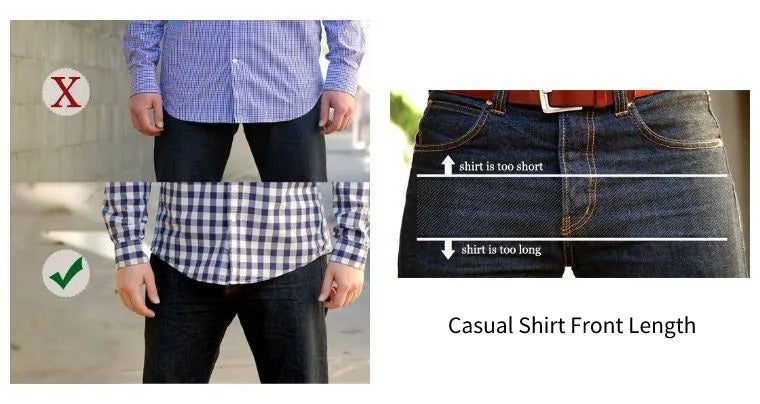 Of course, there is also a way among young people to quickly identify whether it is business or leisure, and that is
Neckline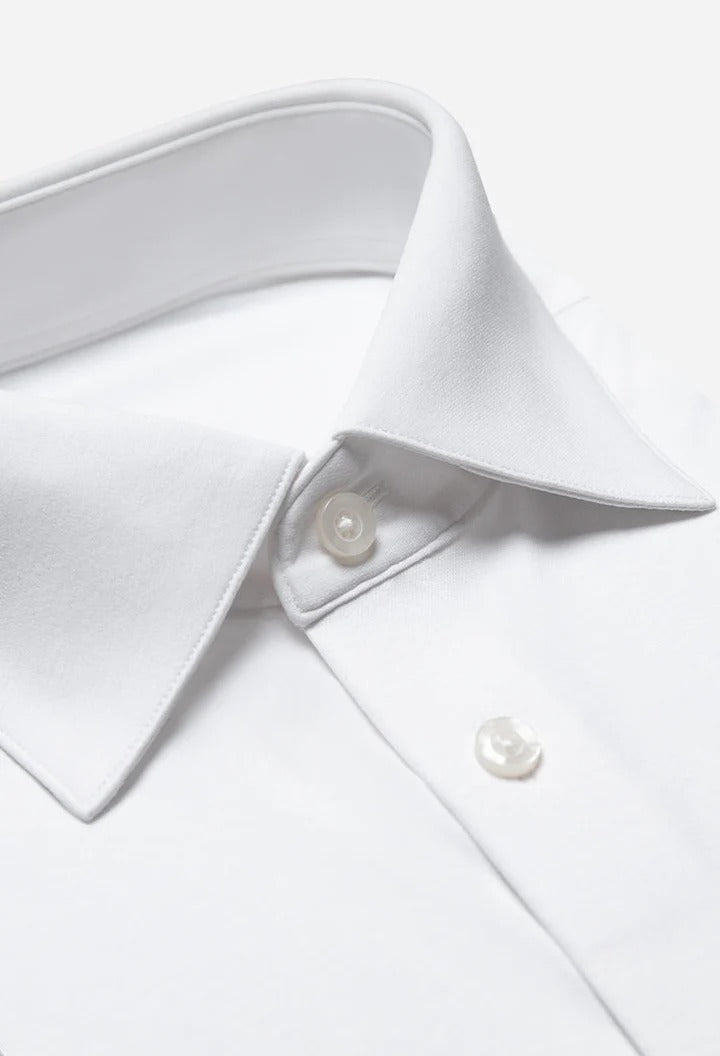 Standard Collar,( Kent Collar)
It is the most common shirt collar type, and it is also a conservative all-match style. The included angle is neither too big nor too small. It is suitable for a variety of tie knots, and it is not limited by age and face shape.
It's definitely not wrong to wear it on business occasions.
The Button Down Point Collar is characterized by a button on each side of the collar, also known as the Soft Roll Collar, which belongs to the American casual sports style and is not suitable for formal occasions.
Generally speaking, the fabrics and styles of casual shirts are much more casual than dress shirts, and the style distinction is obvious. If you're trying to wear or buy a shirt and you're not quite sure whether it's formal or casual, then you can use the factors mentioned above to determine exactly what type of shirt it is.
Once you know the difference, then, you can choose the right shirt for the occasion you are wearing it.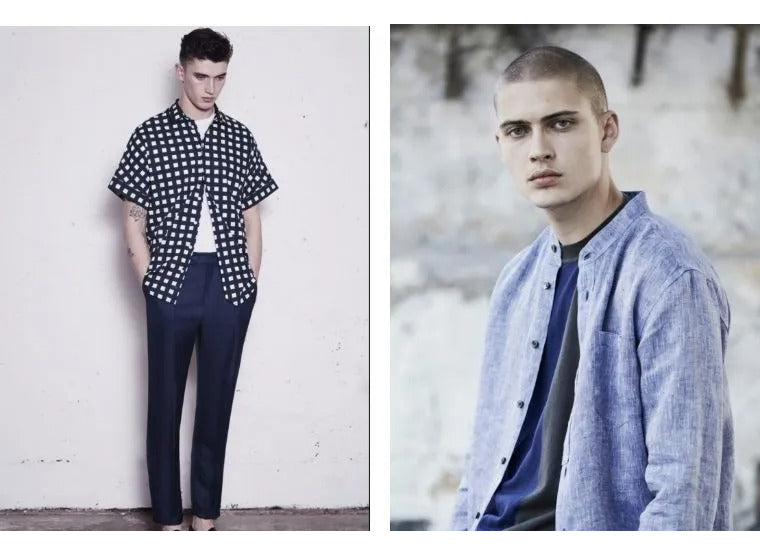 Are the above casual or formal shirts?
Wear a crisp white shirt for an important meeting and leave the button-down oxford at home; on a date with the goddess or on an outing? Feel free to wear an oxford collar button-down shirt, a large plaid, or a wide-striped shirt. Yes, it's the one that most people have in their wardrobes.
If you are still struggling to decide?
Maybe you still can't tell.
Or if you can't decide what to wear when the next big moment comes, you can contact me.
https://odtailor.com/pages/contact-us
---